Sewerage System in Kobe
Last update

04/01/2014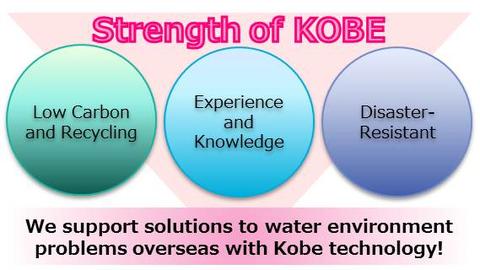 Sewerage System in Kobe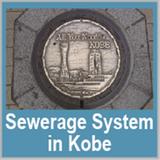 Escalation of Water Contamination in accordance with Industrial Development in 1960s.In 1970, Focused investment for sewerage construction. Water quality protection of public water area as a result of sewerage system development. Kobe's sewerage has used a "separate sewer system" since its beginning ,aiming for the effective utilization of resources and the improvement of water environment.

Kobe Biogas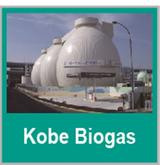 Gasification and high refining of sewerage sludge for reduction, deodorization, and recycling. Kobe Biogas is provided as fuel for vehicles that run on natural gas.

Water Recycling
Treated sewage water is further purified (through ozone and sand filtration) to be used as sprinkler, landscaping, and toilet water.

Great Hanshin-Awaji Earthquake
Water works and sewage facilities have been affected heavily by the earthquake. On the other hand, the largest sewage treatment plant'Higashi-Nada plant' completely didn't work for 100 days.

Sewerage Network System
Based in the lessons from the Great Hanshin-Awaji Earthquake, the city connected 4 treatment plants via a deep underground large diameter shielded pipe (~33km in length). This forms a sewerage network system that will continue to operate even during a disaster.