Kobe Biomedical Innovation Cluster
Last update

01/04/2017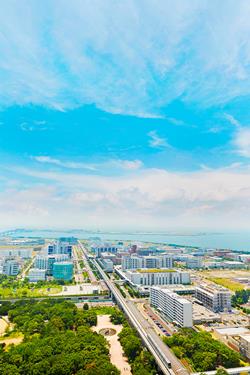 The City of Kobe promotes the "Kobe Biomedical Innovation Cluster (KBIC)" on Port Island. The objective of this project is to establish a R&D hub of state-of-the-art biomedical technologies and industries, one of the growing industrial fields in the 21st century, through collaboration between industry, academia and government.
Aiming to "improve the citizens' health and welfare", "revitalize Kobe's economy" and "contribute to the international community", the City of Kobe has been engaged in this project for over 18 years since October 1998, and making concerted efforts to realize the vision "The Kobe Medical Industry Development Project Final Report" issued by the discussion group of the Kobe Medical Industry Project in March 1999 (refer to the link, Report and Vision, for the details), which was later revised to "Kobe Life Science Promotion Vision" presented by Kobe Life Science Promotion Commission in March 2007.

Currently, besides fourteen core facilities established around Iryo Center Station of the Port Liner, more than 300 biomedical companies have entered into this area to form the largest biomedical cluster (accumulation center) in Japan.
About Kobe Biomedical Innovation Cluster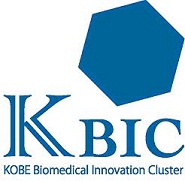 【Logo Mark】

The KBIC logo was adapted from the hexagon-shape of Kobe Port Island, and represents the six strengths of Kobe; "urban infrastructure," "culture," "nature," "people," "enterprises" and "administration."