Louise Dendy PR Specialist
Last update

01/29/2018
[01/29/2018]Recruitment closed for new Kobe PR Specialist
Recruiting for new Kobe PR Specialist
Recruiment for the new Kobe PR Specialist is now closed. Thank you for your interest.
Current PR Specialist Profile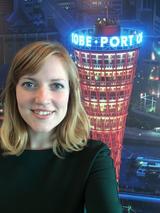 Born in Northampton, England
2011 - Graduated from the University of Birmingham
2011- 2013 – Worked as an ALT (Assistant Language Teacher) at Kobe Elementary and Junior High Schools
2013- March 2015 Worked as a CIR (Coordinator for International Relations) at the Kobe City International Department
From April 2015 – PR Specialist at the Kobe City PR Department
Message
My name is Louise Dendy and I am delighted to be the first non-Japanese PR Specialist to work in the Kobe City Government. I will use my experience living in the city and working in the Government to bring a wide range of city news and tourist information to English speakers in Japan and further afield.
Kobe PR Ambassadors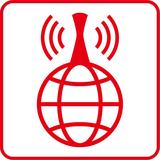 Louise implemented and manages the Kobe PR Ambassador scheme. The Kobe PR Ambassadors are 25 non-Japanese people who live, work or study in Kobe, appointed by the Kobe City Government on a volunteer basis to promote Kobe's attractions and charms to the world in English through social media.

See Kobe through their eyes on the official Facebook and Twitter accounts!
Social media
In order to provide tourism, city and government information to non-Japanese people living in Kobe and further afield, Louise is running Facebook, Twitter and Instagram platforms in English. Keep up with the latest news from the city via social media.
Kobe City Official English Facebook Page
Posting tourism and event information, news and more direct from the Kobe City Government.
Louise Dendy PR Specialist Twitter Account
Find out the latest news and upcoming events, and see Kobe from Louise's point of view by following her Twitter account.
Kobe City Official Instagram Account
Posting beautiful photos of Kobe such as its cityscape and delicious gourmet, with captions and hashtags in both English and Japanese. For latest photos, see the profile.
Kobe Beginnings
Many unexpected things can trace their beginnings in Japan back to Kobe.

In this series, Louise introduces products that spread throughout Japan through Kobe Port, which celebrated its 150th Anniversary in 2017.
"Trip along the Subway Kaigan Line" Back Issues
From June 2016 to April 2017, every 2 months Louise wrote an article on page 7 of the Kobe PR Paper "Koho Kobe" under the title "Trip along the Subway Kaigan Line". See below for the PDFs of the translated English versions.
Enjoy Kobe Back Issues
From June 2015 to April 2016, Louise wrote a bimonthly Kobe PR Paper article entitled "Enjoy Kobe", and introduced many of Kobe's charms and attractions. Click below for the PDFs of the translated English versions.