Kobe's Beautiful Views
KOBE City Center Night Views top 10 Map
KOBE City Center Night Views top 10 Map introduces you not only 10 selected city center night views chosen by the citizens but also recommended route for strolling around the town, extra night view spots and Kobe city night light-up projects. Enjoy the night view in KOBE with this map in one hand.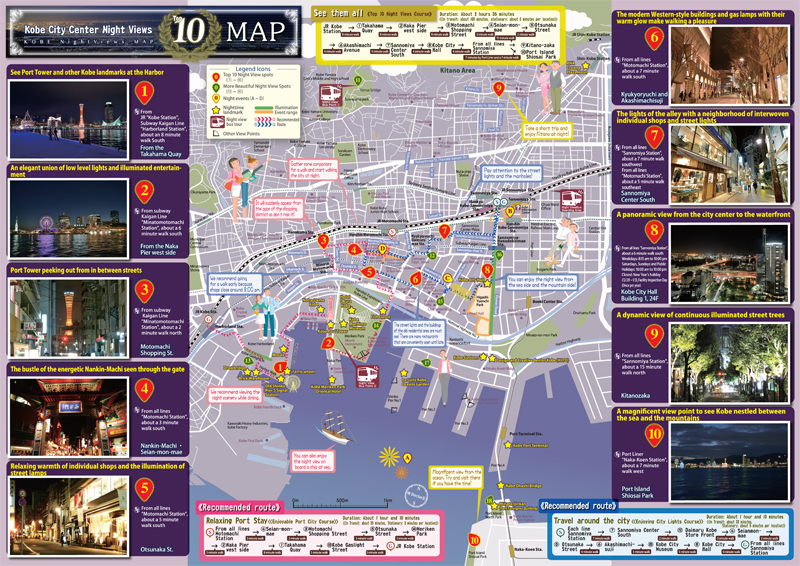 KOBE View Point
We asked residents of Kobe for their thoughts on the city's most special views, leading to the 'Top 50 and Top 10 Scenic views which capture the spirit of Kobe' being chosen in 2008. At 15 of these locations, we have placed new 'Viewpoint Signs'.
So explore Kobe, find the needle-shaped Viewpoint Signs, and experience Kobe's breathtaking scenery for yourself!