Economy and Industry
Last update

12/18/2015
Kobe- a thriving economy in a strategic position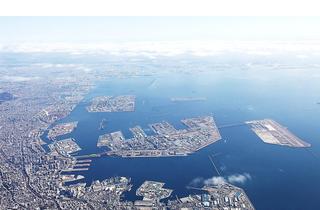 The City of Kobe is one of the core cities in the Kansai economic bloc- an area with a huge economy and a GDP of over 80 trillion yen (as of 2011). Kobe has a population of approximately 1.53 million residents and a GDP of approximately 6.2 trillion yen (as of 2012). Kobe itself has clear economic magnitude, and is also surrounded by an enormous concentration of markets including the Kansai area (Osaka, Kyoto, etc.) with a population of around 21.8 million (as of 2014).

The high concentration of foreign-affiliated companies is one of the major characteristics of Kobe's economy. Nestle, Procter and Gamble, Eli Lilly, and other global enterprises have headquarters here in Kobe and contribute greatly to the local economy.
Although the Great Hanshin-Awaji Earthquake in January 1995 devastated a substantial portion of the industries in Kobe, restoration was remarkable and evaluated highly both within Japan and overseas. Twenty years after the earthquake, the municipal government and private sectors of Kobe have diversified from a purely heavy industry-base, to incorporating new intelligence-based industries, seeking the further development of Kobe's economy.
A fusion of traditional and new industries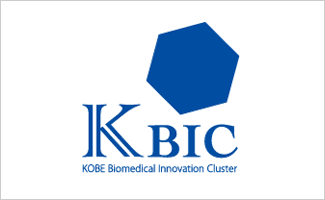 Along with traditional local industries, new industries utilizing IT, science and technology are thriving in Kobe. The existence of a wide range of industries from global enterprises to small- and medium-sized enterprises is one of Kobe's strengths.
Industries in the city originally developed around the port, which has supported the city, and made a great contribution to the formation of Kobe's unique culture and history. The range of companies in Kobe is diverse including heavy industry such as shipbuilding, industrial machines, iron and steel, and also local industries such as clothes, chemical shoes, pearls, Western furniture, coffee, Western cakes and refined sake. All of these industries play an important role in vitality of the city.

Furthermore, industries related to public health, welfare and medical care have grown rapidly along with the cutting-edge Kobe Biomedical Innovation Cluster, which houses the "K" computer, one of the fastest supercomputers in the world.

A new industrial structure is being created by maintaining a balance between nurturing developing industries and adding further value to existing ones. Kobe is also pushing growth even further by supporting startups through initiatives such as the Kobe Startup Office, and by nurturing partnerships with universities and research institutions.